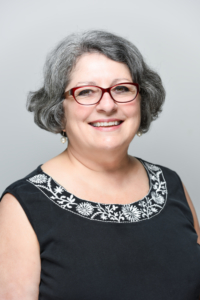 Dr. Vanessa Waugh has been in practice for over 30 years. She graduated from California State University, Long Beach in 1976, cum laude, with a Bachelor's degree. She worked in various fields for a few years and became interested in health care. She graduated from Logan College of Chiropractic in St Louis, MO in 1983, cum laude, and started a practice in the Coachella Valley in Southern California near Palm Springs. She practiced there for 10 years till she moved to the Los Angeles Area where she practiced for another 15 years full time in Burbank. She now practices full time in Clearwater, FL.
Dr. Waugh has completed the 100 hour course and certification in Applied Kinesiology and has taken many, many post graduate continuing education seminars including seminars in Applied Kinesiology, nutrition, Nutrition Response Testing, cranial adjusting, TMJ problems, pediatrics, sports injuries, extremity adjusting, Sacro-occipital technique,etc.
She is a member of the American Chiropractic Association.
OUR PHILOSOPHY
We are dedicated to getting people well through chiropractic and giving them a better quality of life. Our philosophy is that people should be able to do what they have to do and also what they enjoy doing. Dr. Waugh is dedicated to helping people get out of pain and especially likes to help people who have not gotten help elsewhere. Most of our patients say she gives the best and most thorough treatment they have ever received. You can see for yourself by reading our Testimonials, in our own patient's words.